News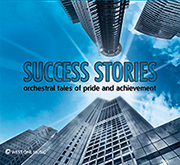 Success Stories, Paul's new West One Music album of 'orchestral tales of pride and achievement.', featuring the beautiful playing of the Budapest Studio Orchestra. To achieve the epic sound Paul enlisted 35 strings, 4 woodwind and 9 brass players. Listen here.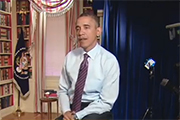 Obama / Spielberg Video !
Barack Obama and Steven Spielberg team up to create spoof movie trailer using Paul's track The Patriot from Success Stories.
Watch it here.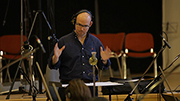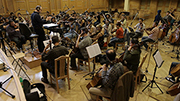 Recording Life in Motion 2: Two great new videos of Paul conducting the strings for Life in Motion 2 at Tom Tom Studios, Budapest with the Hungarian Studio Orchestra. Produced by Sara Gilchrist for West One Music Group. Watch the videos.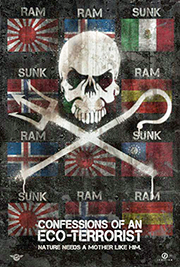 Tracks from Paul's Life in Motion 1 and Quirky Vintage albums are used in Confessions of an Eco-Terrorist, due for release 15 October 2011. (Confessions) is an intimate look at shipboard life amongst the self-proclaimed animal saviors and sea rebels who have helped to shape the Green Movement. For a quick listen to Paul's Percy Street Stomp and Connectivity, head over to the apm site.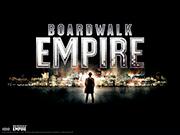 Boardwalk Empire is an American television series from cable network HBO, set in Atlantic City, New Jersey, during the Prohibition era. Directed by the legendary Martin Scorsese and Emmy Award-winning screenwriter and producer Terence Winter of The Sopranos. Episode 4, 'Anastasia' features Paul's piano track Good Companions from the KPM album 'Complete Piano'.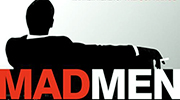 Charleston from Paul's West One Music 'Quirky Vintage' album features in a recent episode of the hit US TV show 'Mad Men'. The Charleston scene in Mad Men has entered the very definition of the Charleston as cited in Wikipedia. See the clip here.
Recent Albums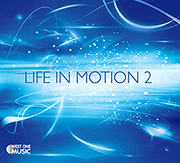 The launch of Paul's Life in Motion 2 follows the success of Life in Motion, released in 2006 and featuring tracks used in Eurostar videos, Warner Leisure ads, cinema trailers, and high profile advertising campaigns. Life in Motion 2 continues in the footsteps of the first album, meeting the demand for contemporary orchestral writing with ground-breaking compositions and arrangements featuring a 30 piece orchestra, marimba, harp and piano, as well as the very fine vocalist Julia Hessey.
The album is available on iTunes, and selected tracks can be heard here in the Listening Room..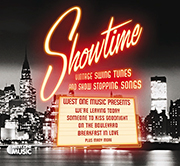 Showtime, a gleaming collection of vintage-style songs and instrumentals. Paul enlisted top session singers Richard Shelton, Paula Randell and Sara Mitra, together with swinging string and jazz ensembles. Listening Room.
Welcome to Paul Reeves Music
Dedicated to the diverse music making of Paul Reeves,
composer and performer of commercial, jazz, choral and film music.
Paul Reeves BA (Hons) LTCL
Paul is a composer of choral works, jazz composition and media music.
He writes production music albums in various styles for KPM and West One Music Ltd., recorded using live players including the Royal Philharmonic Orchestra, and London's top session musicians. As well as scoring for full orchestra, he also produces high quality music in his studio.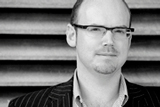 Biography
Paul is a London-based freelance composer specialising in soundtrack, jazz, orchestral and new music. A prolific writer of production music, Paul's credits include over 17 albums for West One Ltd. and KPM Music.
Paul has composed some of advertising's most recognisable themes. His high profile clients include British Airways, Virgin Trains, Sky TV, Eurostar, Dulux, and Disney.
The most recent advertising credit is music for the latest Kelloggs campaign and TV credits include Mad Men, Fever Pitch, Oprah, Gossip Girl, Dexter and American Idol.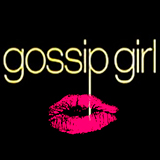 Advertising and TV
With many commercials running throughout all media, Paul continues to be commissioned for original and distinctive music. Paul worked closely with global advertising agency Saatchi and Saatchi when creating music for Wanchai Ferry's ₤4 million media campaign. Paul's music is used extensively on movie trailers including Coco Before Chanel and in the computer games industry such as the X Box Singularity game Cause and Effect.
See Paul's advertising and tv clips here . . .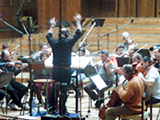 In the Studio
Paul Reeves has extensive studio and production experience, working as both composer and producer from external studios and at his own studio where he produces broadcast quality synced-to-picture masters.  Paul is also an experienced orchestrator and arranger and has conducted his own music in Latvia, Bulgaria, Bratislava, and London.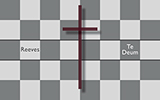 Composition
Concert works include Elizabeth, a PRS foundation commision, various choral works and Te Deum, a new commission performed at the Kingston Festival of the Voice in November 2009. Paul's library albums in various styles for KPM and West One Music Ltd. include dance, jazz and classical music, recorded using Royal Philharmonic Orchestra and top session musicians. Current projects include a new jazz album and a Fantasy Orchestral Trailers album for West One.
Listen to Paul's music here . . .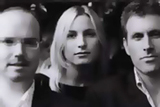 Jazz Trio
The trio performs a vibrant set of jazz masterpieces in a classic style that is graceful and highly entertaining, with arrangements that do more than simply revert to standard interpretations.
See the trio's showreel here . . .